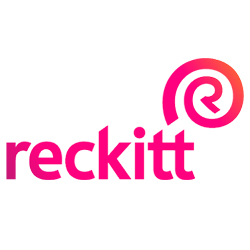 Reckitt (Formerly known as RB Manufacturing LLC Hygiene and Home)
Manufacturing Technician
Sorry, this job has expired.
Saint Peters, MO
The Manufacturing Technician is responsible for equipment operation, troubleshooting, and preventative maintenance of manufacturing equipment.
In this role, the Manufacturing Technician must have operational knowledge of how his/her actions and decisions will impact financial, quality, and safety metrics; understanding and adhering to plant operating procedures and guidelines, and complies with regulatory requirements in his/her area of responsibility. The Line owner must be able to independently perform most assignments and train new temporary workers in the area.
This role can be an autonomous operationally focused role depending on the area of the business but regardless of area the scope of the role is to keep the line running efficiently from an engineering viewpoint and when the line is running efficiently the scope of the role is to support the running of the line – from an operations viewpoint.
PAY
$23.50: Days
$24.50: Nights
BENEFITS
• Vacation - 4 weeks from day 1 for all employees* (or 160 hours) 
• Holidays - 12 recognized holiday
• Sick Days - 40 hours / year
• Give Time - 2 Volunteer Days per year or 16 hours
• 401k Incentive - 75% match up to a max of 6%
• Health Benefits - Slightly above average in the industry, includes HSA (employee + employer contribution) and a low premium, high deductible PPO
• Profit Sharing - Early each year, Reckitt will contribute a 4% profit sharing to all eligible participants who were active employees on December 31st of the prior year. This profit-sharing contribution is an automatic benefit and is in addition to the company match.
• Stock Ownership Program - Potential to own Reckitt company stock based on growth of company share price over a three-year period
• Tuition Reimbursement - 100% paid up to $15,000 per year for all eligible employees
• Parental Leave - 26 Weeks paid Maternity Leave, 16 weeks Paternal Leave full pay (eligible for employees after a year of service)
*prorated for calendar year based on hire date 
CAREER PROGRESSION
The Manufacturing Technician is a critical step in the development towards more senior operations roles. A typical career progression could look like the following:
Manufacturing Technician → Team Leader - or - → Team Resource Manager
DUTIES & RESPONSIBILITIES
Deliverables
Routinely communicates with team members on own team, team members on adjoining shifts, TRM, Area Manager, Planners, Maintenance etc. on short-medium range production output vs plan across the department to ensure customer service levels are met by providing the required output on a timely basis. 
Achieves quality objectives by following all production-related documentation such as control plans, work instructions, GMP guidelines (where required) etc. to ensure we are minimizing waste, scrap, and product defects during the manufacturing stages.
Achieves plant Health, Safety, Environmental objectives by operating safely, reporting all unsafe conditions, performing behavioral safety audits, and attend monthly meetings on safety.
Coordinate training activity of new temps to the area; demonstrate exceptional communication skills to internal customers and exchange pertinent information to peers in an effective manner.
Passionately identify and implement opportunities for continuous improvement within the department.
Be an effective team member by demonstrating positive, effective and respectful communication and behavior in living the Reckitt core values. 
Operational
Operates, troubleshoots, repairs, sets up, adjusts, maintains, overhauls and changes over various types of manufacturing lines efficiently and effectively, minimizing downtime.
Follows and improves upon center-lining for manufacturing equipment
Achieves required OEE/PV targets in assigned department.
Completes daily Safe Starts and initiates Corrective Action as needed using doForms
Continuously evaluates manufacturing operations, suggests and implements improvements to achieve optimum line efficiencies utilizing support functions when necessary.
Follows all applicable waste and scrap reduction and recycling guidelines.
Follows current work instruction and insures adherence to the Quality Control Plan and related SOP's including GMP guidelines as required. Completes all production records as required. 
Responsible for plant Safety and policies including but not limited to Personal Protective Equipment (PPE), HAZCOM, Process Safety, Machine Guarding, Lock Out/Tag Out and Emergency Action.
Follows Micro-B procedures when required.
Trains other Machine Operators and Temporary Workers daily
Train and evaluate Machine Operators for Skill Block progression
Performs and practices good housekeeping and 5S.
Able to send and receive e-mail in a timely and effective manner
Follow site escalation practices for line stoppages or breakdowns
Ensure maintenance/repair information is logged into relevant system
Support successful implementation of planned maintenance and new projects
Support root-cause analysis in line with down-time procedure to identify and implement preventative solutions
The duties and responsibilities identified in this position description are considered essential but are not limited to only those outlined. The incumbent may perform other functions that may be assigned. Management retains the discretion to add or change the duties of this position at any time.
SKILLS & ABILITIES
Minimum (2) years-prior manufacturing related experience in fast-paced environment with technical qualification from an accredited institution or certification program (internally, completion of Operator Skill Block 4 with demonstrated competencies).
Must have the ability to work any shift and function in a team-oriented environment.
Must have excellent verbal and written communication skills.
Ability to plan ahead and take initiative in resolving equipment, material, staffing problems on the lines.
Ability to lead safety improvements through personal commitment and procedures is required.  
Knowledge of industrial safety procedures and regulations is a requirement.  
Ability to problem solve and engage employees in a team environment.
Solid computer skills (i.e. email, payroll, production reports, etc).
Technical knowledge of high-speed manufacturing equipment and operations is required.
Ability to stand for extended periods, reach overhead, bend or stoop, walk occasionally, grasp items with hands, and lift up to 40 pounds.
ldyisvveu2nl
203048107