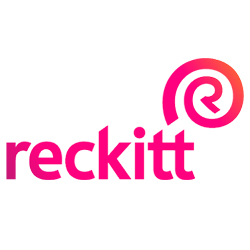 Reckitt (Formerly known as RB Manufacturing LLC Hygiene and Home)
Forklift Operator
Saint Peters, MO
Reckitt is now hiring Forklift Operators.
Pay
• Days – 17.50/hr
• Nights – 18.50/hr
 Safety
• Report any unsafe conditions immediately
• Work in a safe manner, adhering to all safety rules
• Wear personal protective equipment as required
• Attend all required annual safety training
• Complete 'Safe Start Sheet' before every shift
• Complete/ fill out Forklift Inspection card
• Complete pre-loading inspection for trailer
Housekeeping
• Responsible for cleanliness and housekeeping of assigned work area and equipment.
• Ensure all air hoses are retracted and not on the floor
• Scan for/correct any trip hazard, i.e. banding, shrink wrap, corrugate, broken pallet pieces, etc.
Quality/Brand Equity
• Required to abide by all GMP requirements
Productivity
• Follow daily production schedule and prioritize job duties ensuring assignments are completed
• Promote a positive and productive team environment. Will constantly work toward team goals, achievements and recommend changes and improvements to achieve team goals.
• Perform other work as assigned by TRM.
• Able to create/print LPs
• Able to change shrink wrap/ corrugate items
• Able to remove completed FNG/Ingredient items from wrapper/unitizer
• Able to load trailers in a safe manner with no damage and able to 'scale out'.
• Able to receive pallets in from the LC/Workshop.
• Able to wrap, stack and load all ingredient items with no damage.
• Able to safely change and charge forklift batteries.
• Able to properly install and inflate air bag restraints
• The duties listed here are intended to reflect the general details considered necessary to describe the principle functions of the job and shall not be construed as a detailed description of all the work requirements which may be inherent in any job assignment
Technical Knowledge/Competencies/Education Requirements
• Minimum Education level: High School Diploma or GED
• Minimum Experience Required: None. Employees will be fully trained upon employment
• Completed Department Orientation(TM)
• Received Quality Systems Overview(TM)
• Understand and follow Packaging Work Instructions(TM)
• Successfully complete all annual quality/safety/HR/Department training
• Completed Material Handling Equipment Training Overview (TM)
• Data Entry skills – input performance data and interpret data to improve processes if needed. Must be able to use Master Controls, and other basic computer skills to complete daily assignment.
• Troubleshooting ability – safely diagnose and correct issues
We are an Equal Opportunity Employer.
y9gyig6lwbdq
141110878