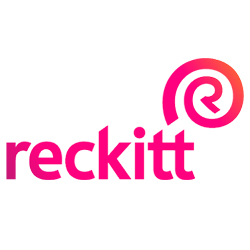 Reckitt (Formerly known as RB Manufacturing LLC Hygiene and Home)
Forklift Driver
Saint Peters, MO
Reports To
Warehouse TRM
Job Summary
Forklift drivers are responsible for operating and managing industrial trucks to load and unload materials and deliveries and move them to and from storage areas, machines and loading docks, or trucks.
Days: 6:00 AM – 6:00 PM $18.50 
Nights: 6:00 PM – 6:00 AM $19.50 "dollar differential"
Duties
Maintain a safe and productive environment by adhering to all safety rules and report any unsafe conditions. Adhere to safety management standards.
Handle the movement of pallets and on and off trailers and other vehicles by using site equipment including pallet jacks or forklifts within the plant.
Adhere to daily production schedule and prioritize job duties ensuring assignments are completed. Consult and coordinate with manager, team lead, etc. regarding loading and unloading operations.
Able to create/print LPs, change shrink wrap/corrugate items, remove completed FNG/Ingredient items from wrapper and able to wrap, stack and load all ingredient items with no damage. 
Adhere to quality assurance (QA) duties, including reporting damaged product and shortages.
Qualifications
Must be able to speak, read, write, and understand English
High School diploma or GED
Minimum 2 years' experience
Must be able to sit for extended periods while performing tasks
Knowledge of Good Manufacturing Practice (GMP) 
Must be able to lift up to 50 lbs. 
Proficiency in operating technical machinery and RF scanners
Excellent hand-eye coordination and peripheral vision
Must be able to interpret and input performance data to improve processes
Must have valid driver's license
The duties and responsibilities identified in this position description are considered essential but are not limited to only those outlined. The incumbent may perform other functions that may be assigned. Management retains the discretion to add or change the duties of this position at any time.
pjcrcfvro5t3
305367482